La Bruxelloise - Come support the research
Let's run and fight against breast cancer, because together we can make research progress.
This year again, we invite you to join us in supporting research by walking or running 3 km, 6 km or 9 km. This is a women's race, but men with a feminine touch are also welcome. The Brusseleke which will start at 10:15 am will also allow children from 6 to 12 years to participate.
All profits will be donated to the Fondation Saint-Luc for the fight against breast cancer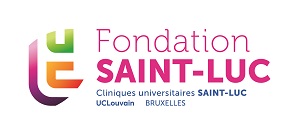 Location: Stade Fallon - 1200 Bruxelles