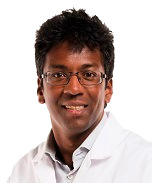 Head of Clinic - Department of Abdominal Surgery and Transplantation - Abdominal Transplantation and General, Endocrine and Bariatric Surgery Unit
Transplantation rénale/pancréas, prélèvements, chirurgie accès vasculaires pour hémodialyse et chirurgie endocrine.
Language spoken: Dutch, French, Engels
Career
Diplômé médecin à la KU Leuven en 2002
Diplôme spécialiste en chirurgie générale à la KU Leuven en 2008
Fellow abdominal transplant surgery à la KU Leuven de 2008 à 2010.
2010 - ce jour : Cliniques universitaires Saint Luc : chirurgie et transplantation abdominale.
Avril 2016 : début projet thèse de doctorat : Exploring different preservation modalities in a pig kidney ischemia reperfusion model (promotor: Prof. M. Mourad; co-promotor: Prof. P. Gianello).
References
Membre de la société Belge de Transplantation.

Membre de la société Européenne de Transplantation (European Society of Organ Transplantation.

Membre de la société mondial de Transplantation (The Transplantation Society).

Membre de la société accès vasculaire  (The vascular Access Society).

Membre of Belgian Organ Procurement Commitee (Be-OPC) on the Belgian Transplantation Society.

2018 : Award of the Belgian Transplantation Society and International meeting on ischemia reperfusion injury in Transplantation.
Contact
Consultation secretariat (Appointment)
Surgical and Transplantation consultation secretariat
+32 2 764 19 92
Floor: -1 Road: 387